You buy a bag… we'll plant a tree.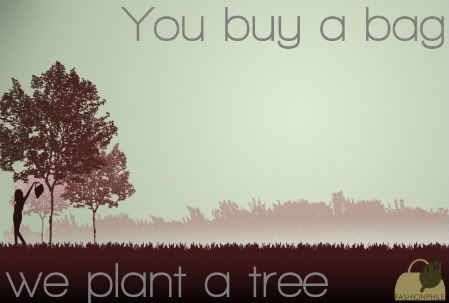 Happy Earth Day, Fashionphiles!
We decided that in honor of our mother ship- this pale blue dot that we all live on- we're going to plant a tree for every bag that we sell. (Well, we won't actually be getting our hands dirty, but Trees for the Future will be planting a tree for each and every bag that we sell.)
We can't ship our bags without proper packing materials, boxes, invoicing etc. so we hope that this will off-set our consumption here around the office.
I mean, we all know that Re-use is actually even more efficient than Recycling.  And, that's all we do around here at FASHIONPHILE.  How green can you get?
And, if you don't buy into the whole global warming thing… hey, who doesn't love trees?