You Be the Fashion Critic: Agyness' Louis Vuitton The Graduate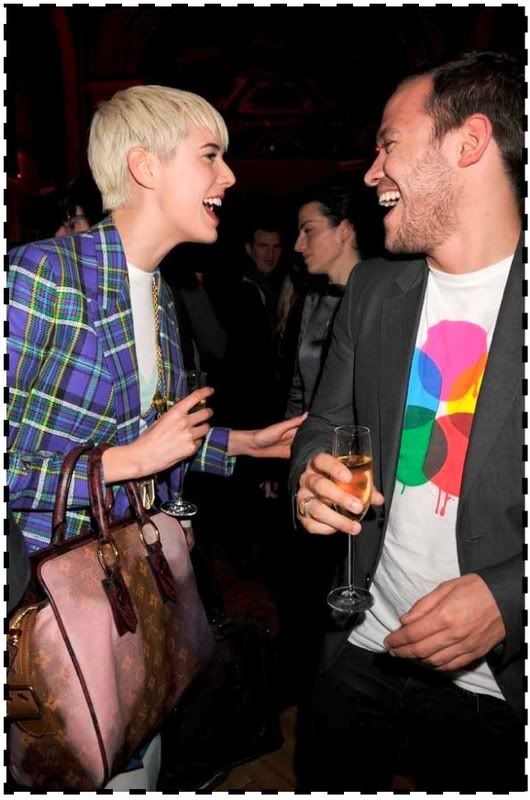 What do you think? I love Agyness Deyn, but what do you think of her Richard Prince for Louis Vuitton "The Graduate" bag?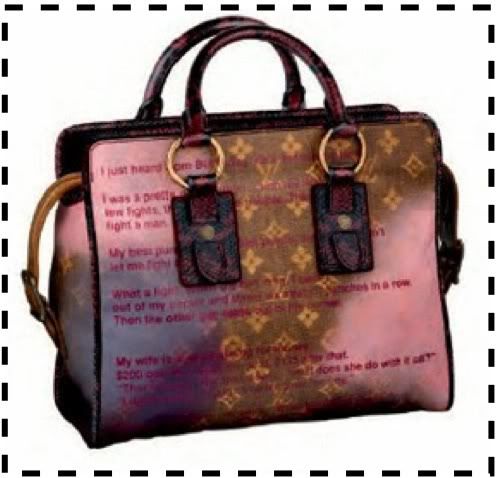 (13.3″ x 11.3″ x 5.8″ $2475 retail)
It's a good sized bag- and actually… I like the back side better. You know, the "not funny" side- the one that you see in Agyness' picture above. I know… "do I have no sense of humor?"
Truth is, "The Graduate" I would carry- I could NOT pull off that jacket! Agyness looks fashion forward- I'd look like I hadn't shopped since junior high.
What do you think?