Wear What They're All Wearing: Louis Vuitton Pegase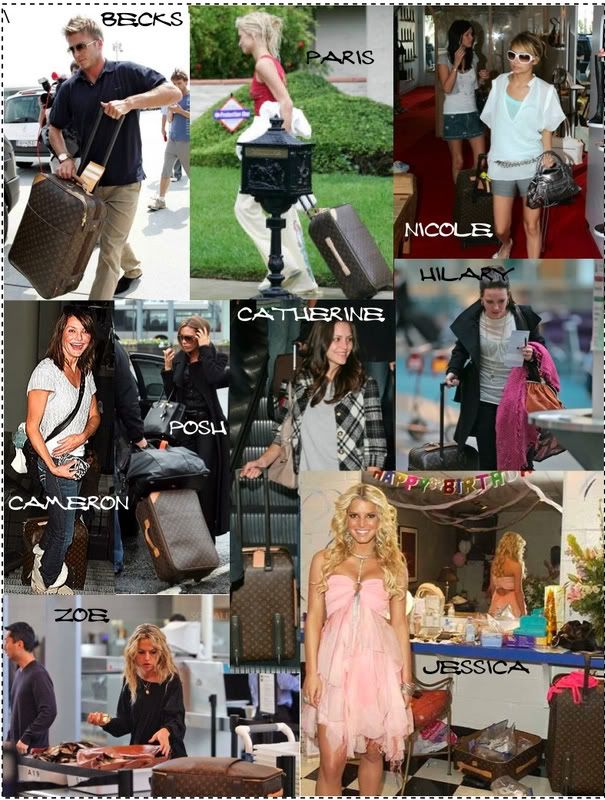 I wanted to pick one person to profile here… but what the heck.  The Louis Vuitton Monogram Pegase really is the travel bag of choice for our Hollywood neighbors.  We've got David Beckham and Posh, Hilary Duff, Cameron Diaz, Jessica Simpson, Catherine McPhee, Paris Hilton, Nicole Simpson, and Rachel Zoe… but honestly, I could have gone on… I just didn't want to make the pictures any smaller.  Really, they're all carrying it.
So, why is the Pegase so often the luggage choice for celebrities?
1)  It's a Rolling Suitcase (need I say more?)
2)  It's roomy, and structured
3)  The Pegase 50 and smaller can actually be carried on…
3)  It's Louis Vuitton, baby!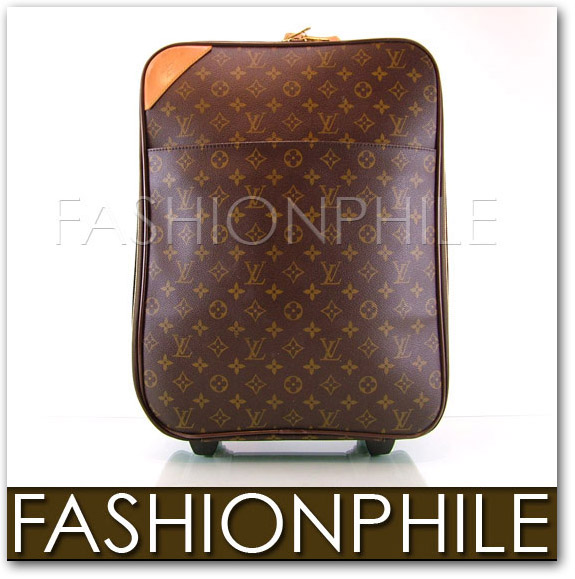 But why the heck pay the full $1900 plus tax retail price at a Louis Vuitton Boutique or on Eluxury?  We've got an absolutely guaranteed authentic Monogram Louis Vuitton Pegase 50 on eBay right now with a Buy it now of over $500 less… an a reserve at even less than that.  Check it out!