Wear What She's (kind of) Wearing: Beyonce's Louis Vuitton Denim Polka Dot Bowly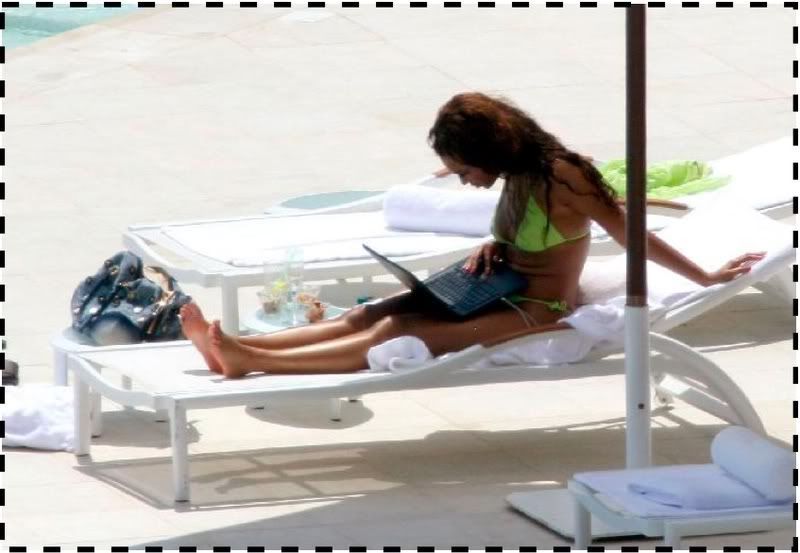 Oh, I love this picture… Beyonce looks so relaxed. I love all the white, and the fact that it looks like her Louis Vuitton Denim Polka Dot Bowly has a seat of her own! The Polka Dot Bowly has fabulous white shading- fade… and it just looks fab in this picture!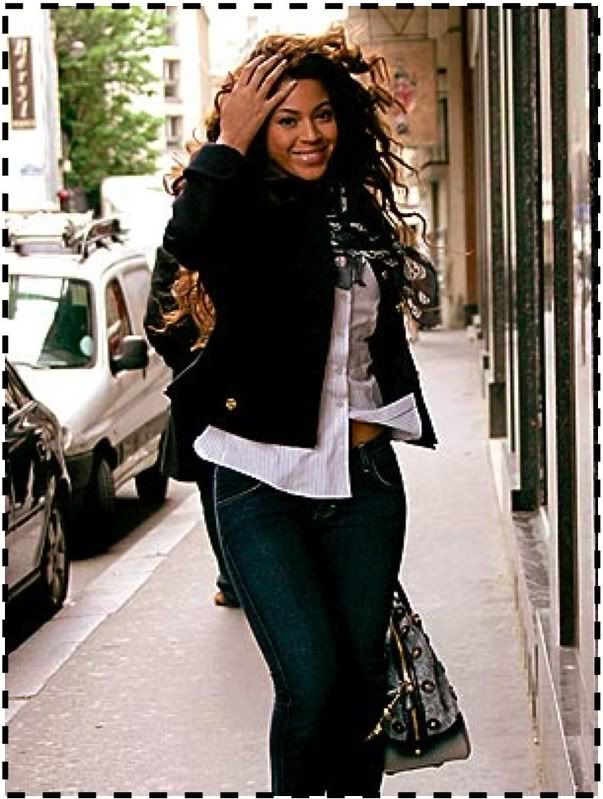 (Here's what the Bowly looks like on Beyonce without the distraction of her fab bod!)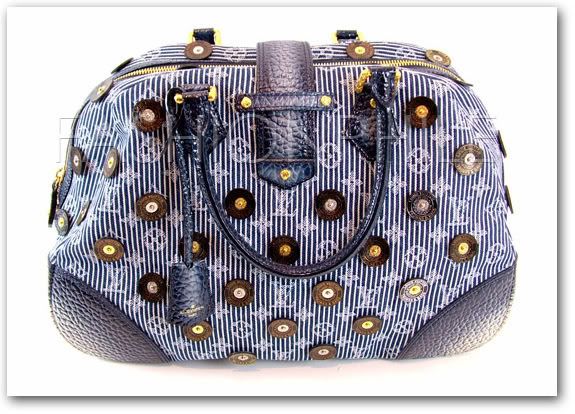 As you know… this was a limited edition piece. Maybe you have a real job, and can't sit by the beach or pool on your laptop all day like Beyonce. You can still have her casual look- minus the bikini- by carrying the same bag!
Of course, you can't get it anymore from Louis Vuitton- but we have a fabulous bearly pre-owned authentic Louis Vuitton Denim Polka Dot Bowly now on our www.fashionphile.com website. Come take a look!