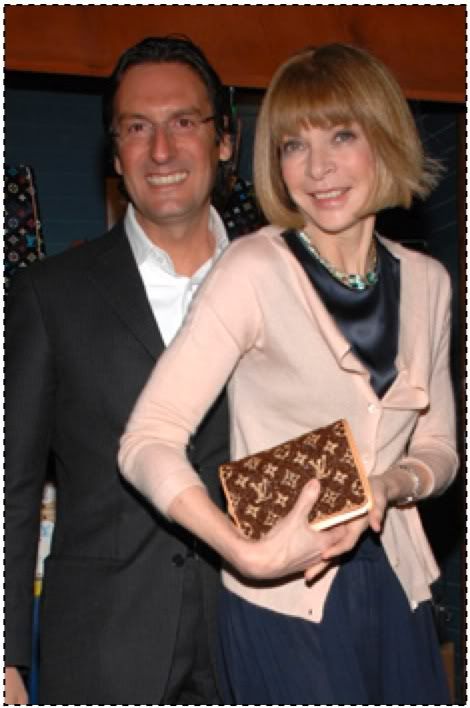 OK, say what you will about Anna Wintour, but I just think she's a little cutie! I mean, look at that face! I just want to pinch those cheeks!
This is Anna at the Murakami x Louis Vuitton x Brooklyn Museum of Art "Brooklyn Ball". I've seen her carrying this particular piece before and I have to say I'm totally stumped by it.
What the heck is it? Agenda? Clutch? Book cover? I really can't say.
EDITED:  Just got a note from DeluxeDuck….  It looks like this is "the Monogram Perle Pochette from S/S 2000. the Monogram pattern is made up of tiny beads."  It was in the fakes episode of Sex in the City- Samantha carried it… Check the comments below.  Thanks Duck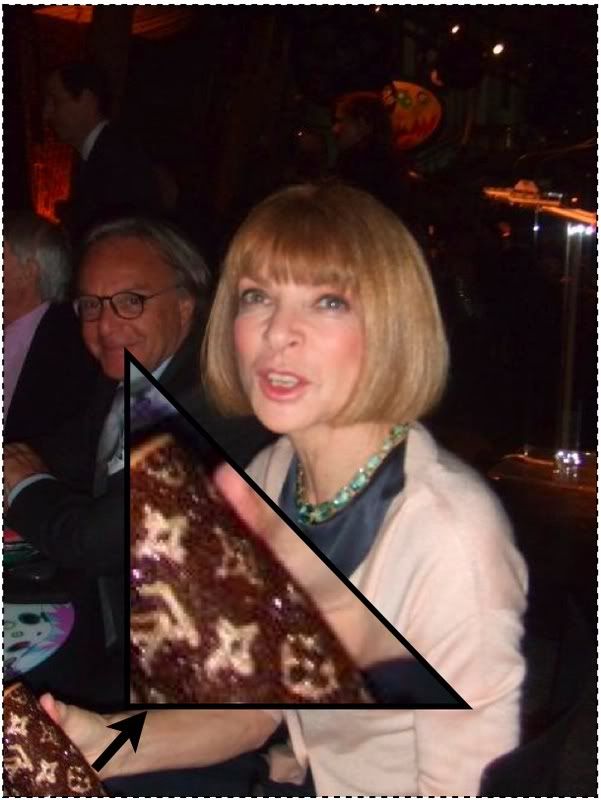 (not such a great pic from Marc Jacob's MySpace page…)
And is pretty fat.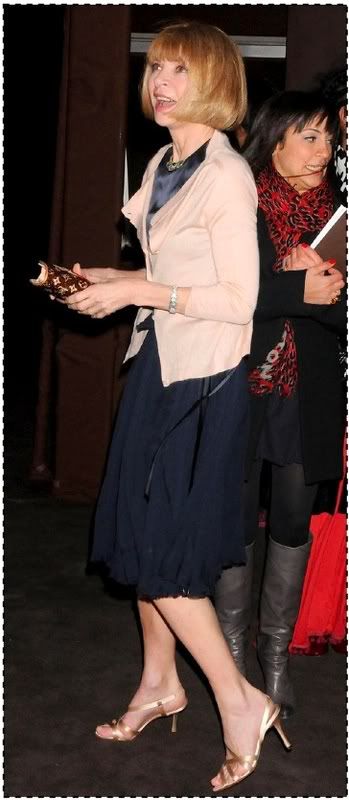 (pic: wireimage.com)
Any of you have any other information on it? I love it… and would love to hear more!