Sofia on her Louis Vuitton Journeys spot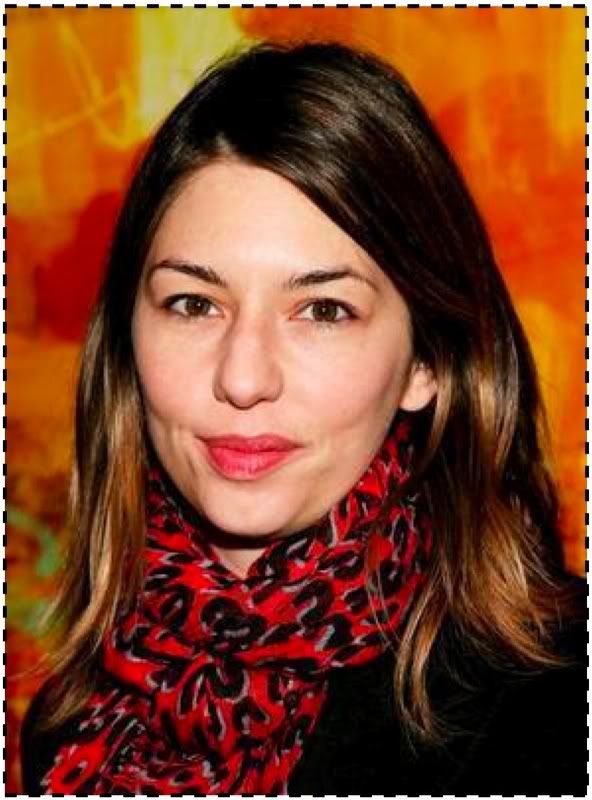 (Sofia in the Louis Vuitton Stephen Sprouse leopard print scarf)
Well, I guess this confirms the rumor.
The Times Online Fashion Department asked Sophia why she agreed to do the Annie Leobovitz X Louis Vuitton Core Values- Journeys ad spot with her father Francis Ford Coppola:
I liked the ad Annie shot with Keith Richards. It was flattering to be asked. Plus I've known Marc Jacobs since I was 18. We had mutual friends and started hanging out together. I remember asking my mom to take me to see Perry Ellis when he was designing there. I still have a box of clothes from that grunge collection somewhere. It's great to work with Annie – she did a good portfolio on the set of Marie Antoinette. She just selects one picture and then shows it to you. But I think that's good. My dad and I were both like, yeah, whatever you want, this is your shoot. On your own set you want it exactly your own way, but we can get with someone else's vision too.
and:
Obviously I love Marc Jacobs and Acne jeans which I wear all the time. Today I'm wearing a little knitted dress from See by Chloé, flat wedges from Louboutin. Really I should be wearing Vuitton, but I'm actually not that into status, although I have a little LV duffle bag that I travel with.