Monogramouflage in the Sex and the City Film?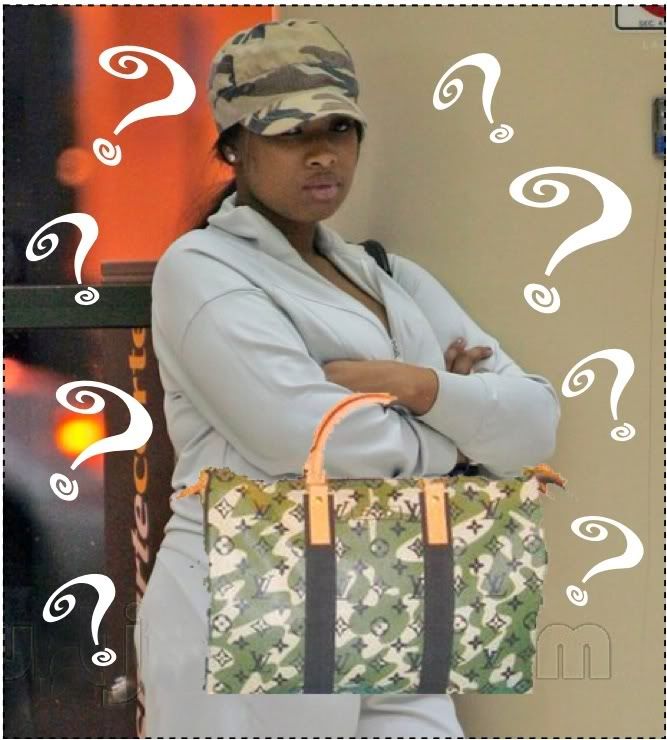 (My Monogramouflage version of Just Jared's pic of Jennifer)
It's total speculation, and I could be way off here- but I'm interested!
Howard Gesler of the Philadelphia Tattler* has seen the new Sex and the City movie (to be released May 30) and dishes out a few tidbits without ruining the story.
I thought this in particular was interesting:
"Hudson, a purse-a-holic, wants the Louis Vuitton bag she carries in the movie.

"I'm hoping if you guys write about it, I can get it," she said. So the Vuitton bag would be at the height of fashion; "Sex and the City" filmmakers got the first one ever made."
Hmmm, if not monogramouflage… any thoughts?