Maybe now she'll say "No, no, no"…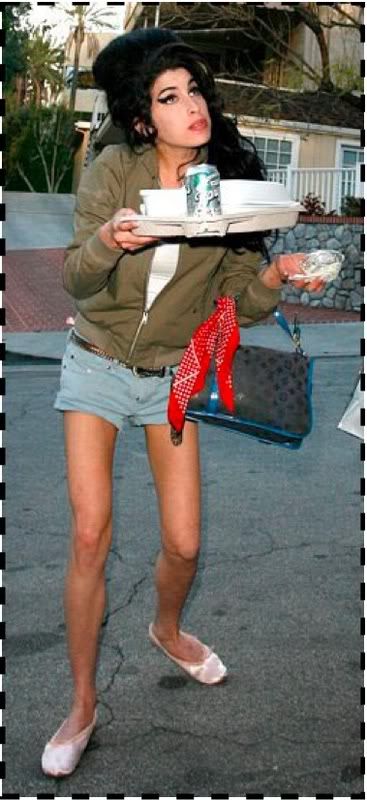 … to wearing fake Louis Vuitton.
Don't get me wrong… we can't get enough of Amy Winehouse either. It's just that we're hoping that with the $1,000,000 paycheck that she's getting for doing a show for Louis Vuitton during Paris Fashion Week- she'll somehow find it possible to replace the creative fakes she's been seen toting around.
(No, that blue "Louie Vuitton" in the picture above isn't a Richard Prince watercolor- it's just a garden variety knock-off.)