Louis Vuitton Hong Kong's Limited Edition…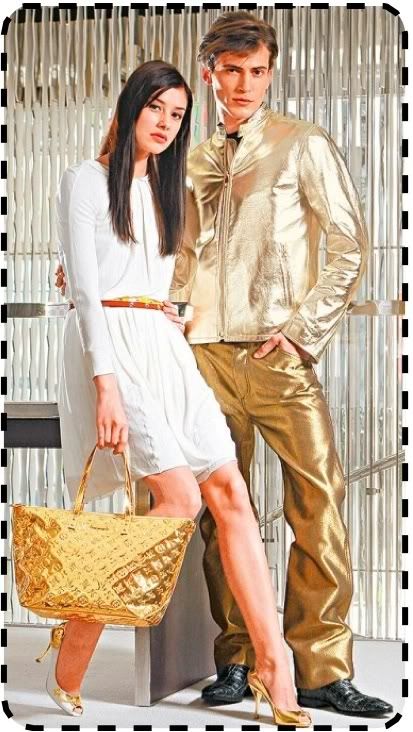 Well… what do you think.  Louis Vuitton often offers limited edition pieces in the celebration of different events or launches.  The Hong Kong opening was no different.
We've got yet another miroir "limited" edition bag- the Gold and Silver Miroir Bellevue PM ($1430) & GM ($1755).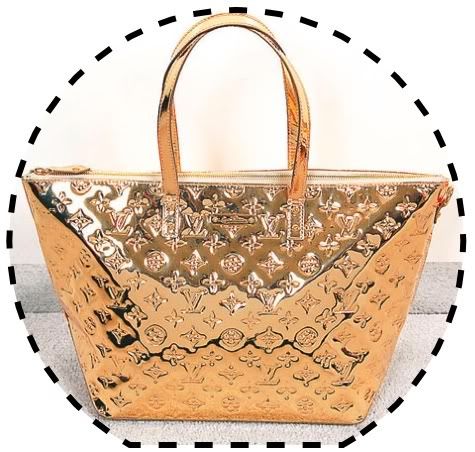 There are a couple pairs of gold and silver shoes…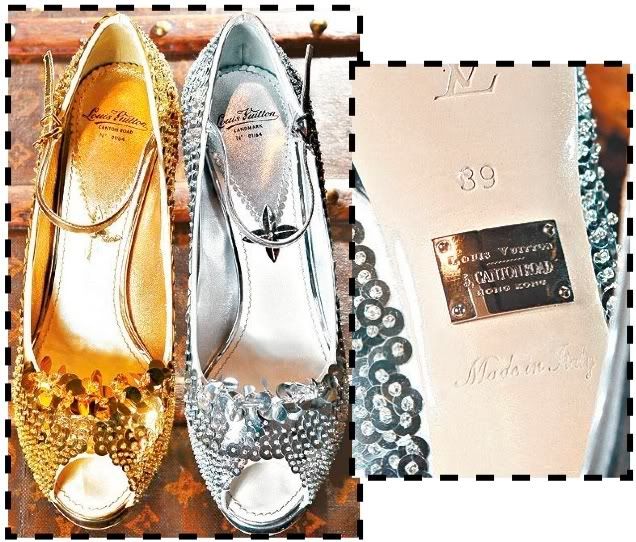 Only 20 pairs are being made.  The gold ones are for sale at the Landmark store- the Silver at Canton Road for a mere $3400.
… Some sunglasses.  These are called Ursula Strass.  Only 300 are being made- and they'll cost you less than the Millionaires at least: $550.
Nitrolicious has pictures of more shoes, some funky gold pants- and my favorite, the men's damier hot pants.  What's there not to love about that?