Louis Vuitton Date Code Explanation Guide
I'm slowly but surely updating all of my buying guides.
My free Louis Vuitton buying guides were all on eBay originally. I wrote them when the "Reviews & Guides" first came about. But there was a limit to 10 tiny pictures and only like 2500 words a guide- which was a huge limitation in what I'm writing on… So I have been one by one updating all of my guides here on my website.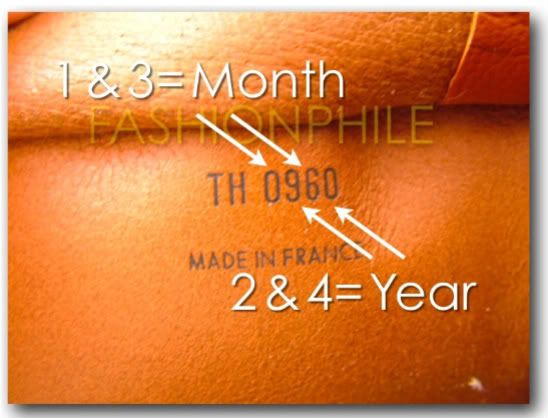 (An example photo from the Louis Vuitton Date Code guide)
I just re-did my Louis Vuitton Date Code Explanation Guide. It's much more helpful, with big, clear pictures, updated information, and including recent changes. I hope you find it helpful. Go ahead- bookmark it and use it as a reference.
I updated my Louis Vuitton Epi Information Guide, and my Louis Vuitton Vernis Information Guide in Fall of 2007- and am adding more info now. The rest of my guides are getting a total overhaul, and I'll announce them one by one as they are "done". (They'll all continually need updating- but the initial overhaul takes the most work!)