In Honor of the 80th Annual Academy Awards: the Oskar!
Well, the nominees were just announced on Tuesday. And since I'm, quite frankly long overdue for a good awards show (since the debacle with the canceled Golden Globes)- I thought I'd get geared up for the Oscars: The 80th Annual Academy Awards, by spotlighting one of my all time favorite bags- The Louis Vuitton "Oskar" Waltz.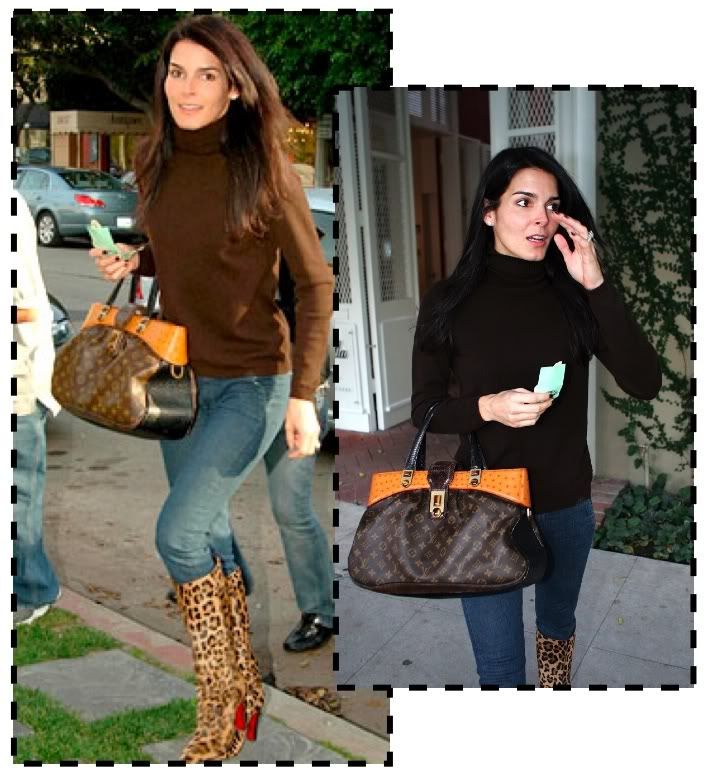 I mean, WOW!!! Is she photogenic, or what? No…. not Angie Harmon (although, she is looking hot!) But, that Oskar!
The combo of the traditional monogram with contrasting ostrich, lizard, python and fabulous accenting Cabochons is simply stunning!
It was a Fall/Winter 2005 introduction- limited edition and immediately completely sold out. It's rarely seen today, even on eBay. But guess who's got one?
She's just a gorgeous bag- there's no way around it. We are so pleased to be able to present this authentic Louis Vuitton Monogram Oskar Waltz on eBay right now. If you have any questions about it- please drop me a note.  And click on the link to see a ton more pictures!
But don't trust us! Go ahead, ask Oprah!