(credit: Pursepage)
Please excuse the blast from the past Duran, Duran reference… but I'm loving this fabulous Black leather "Rio" clutch from Jimmy Choo.  Victoria looks so hot- from head to foot.  I mean, we all love Jimmy Choo shoes- but he really nailed it in the handbag department with this one.  I love a good shoulder bag, but you can also wear it like Posh does- as a clutch.
Either way, we can help you "Wear what she's wearing"…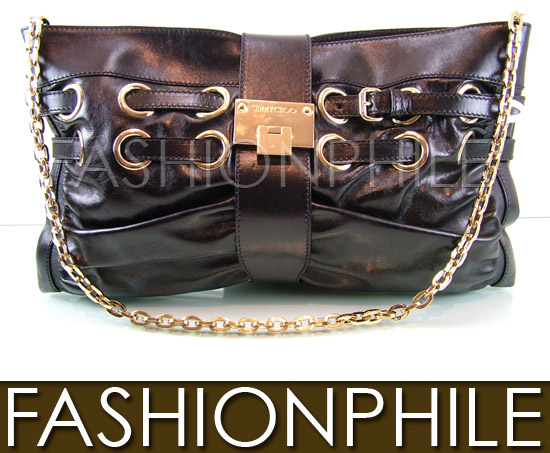 We've got this bag- an amazing pre-owned authentic black Jimmy Choo Rio on our website right now.    Check it out!
And here's a little trip back for any of you children of the 80's: