Did You Know? Where the Louis Vuitton Heartbreak got it's name?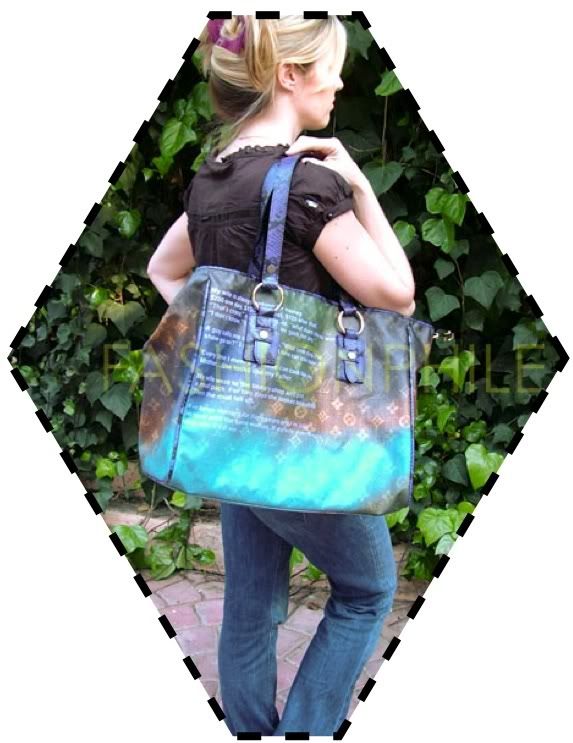 Richard Prince is an interesting character. It's really strange how much he lets us into his bizarre little world through his art- and now through his collaboration with Marc Jacobs and Louis Vuitton. What can I say, he creeps me out, I've said that before- but maybe I'll go into that another time.
For now, I thought I'd blog a bit about some of the inspiration behind some of his pieces. In this post, I thought I'd blog about where he gets his names…
So here we have the Richard Prince for Louis Vuitton Heartbreak. That's my sister above wearing it. It's a nice big tote- and you can wear it that way or with the sides clipped together to form a more triangular shape. You can see more pictures on our LV Richard Prince Heartbreak here on our website.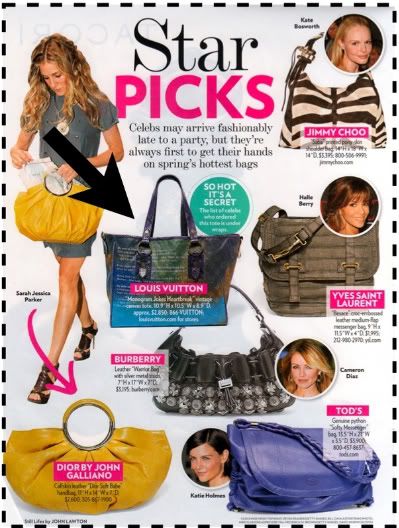 People Magazine Style Watch this month (March) picked the Heartbreak as one of it's "Star Picks"
Anyway… if you didn't know that Richard Prince had a thing for Nurses before the Louis Vuitton Spring/Summer 2008 fashion show- you do now!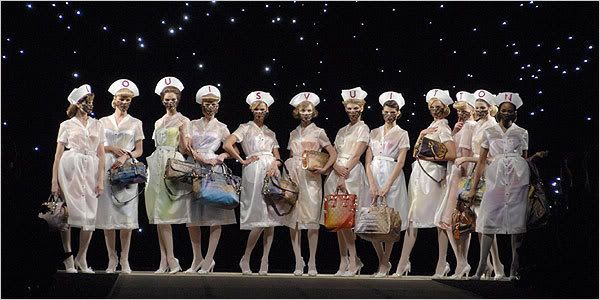 So, RP has been "into" nurses for a while now. He collects several specific genres of paperback pulp fiction. Honestly, I will be the first to admit- I'm kind of a prude, but these books are all tacky at the best, but often sleazy (IMO). We're talking Harlequins, Lesbian Pulp Fiction, and other "Adult" fiction. I will also freely admit that many of the covers have a very cool, enticing stylized effect.
Anyway… so one genre that Prince is into… is "naughty nurse" paperbacks. Yep, I did not know they existed. But, there are hundreds of them- maybe even thousands, and they started back in the '50s. Richard Prince apparently has a pretty interesting collection of them. (This woman has a huge collection if you want to browse- again, the covers are really interesting!)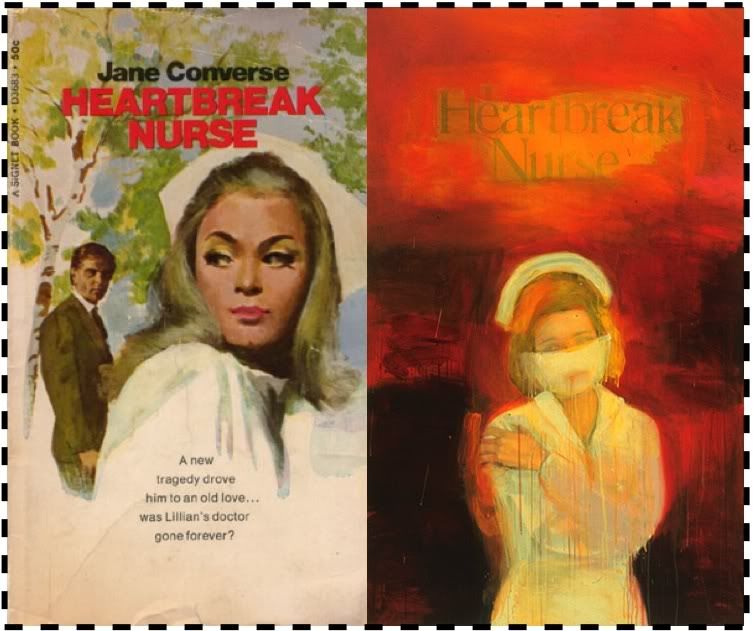 So, above left, we have Jane Converse's 1968, nurse paperback fiction- "Heartbreak Nurse". Above right, you'll find Richard Prince's 2002 "Heartbreak Nurse" in ink jet print and acrylic on canvas). But wait, Richard Prince's Heartbreak Nurse doesn't look a thing like Jane's does… Take a look: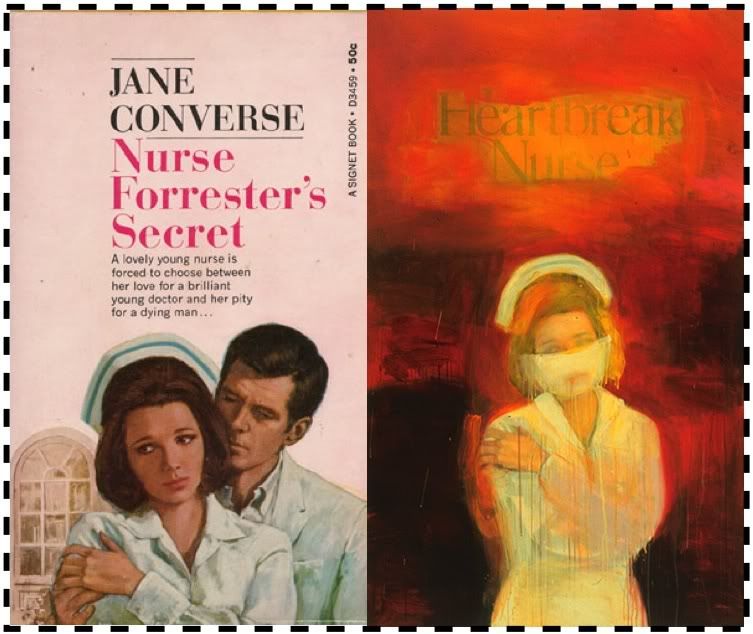 Above left, we have another one by Jane Converse. This one, the 1965 "classic", "Nurse Forrester's Secret". Compare Nurse Forrester to RP's Hearbreak Nurse…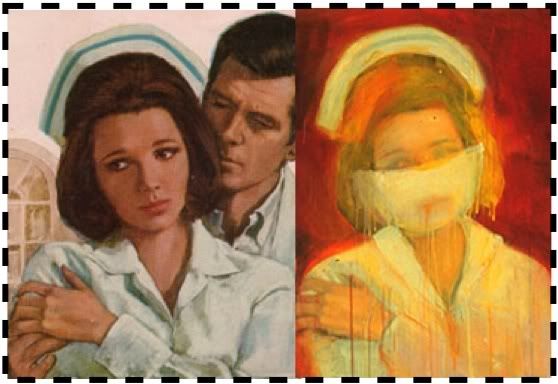 So, basically… Prince takes real vintage book that retailed for about 25 cents, and literally copies it. He transfers the book covers, changes the colors, ditches the guy, switches a nurse from one book- and sticks her over there. He then throws on a surgical mask, maybe bleeds the lipstick through it and vuala… he sells it for $6.09 million!
Brilliant.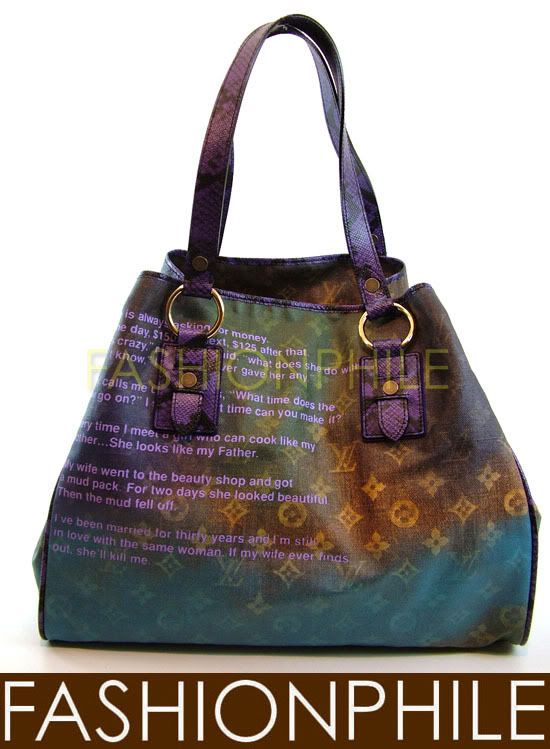 I'll talk more about "appropriation art"- and a ton of more stuff that relates to Richard Prince and his collaboration with Marc Jacobs and Louis Vuitton in later posts. For now- if you're into what he does and want to spend less than $6.09 mil to get some Richard Prince art of your own- take a look at our Richard Prince for Louis Vuitton Heartbreak bag! It's a bargain in comparison!