Did you know? More about the Louis Vuitton Quatrefoil
OK, my last post inspired me to write this one- so forgive me as I indulge myself…
So, in 1892 after the death of his father- George Vuitton decided to get serious about the counterfeit problem he was having with the copying of Louis Vuitton trunks.  He'd originally introduced Damier (in 1888 and unveiled at the 1889 Paris Exposition Universelle) for this very purpose.
There are elements of the Louis Vuitton monogram- and quatrefoils (the almost shamrock looking four leaf fleur) in particular, in Gien tiles and elsewhere throughout the Louis Vuitton family home in Asnieres.
(Vuitton Family Residence in Asnieres)
But the quatrefoil pre-dates the late 1890's.
When I was floating and roaming around Venice, I was literally freaking out at the prevelence of quatrefoils incorporated in the ancient architecture everywhere.  From the Doge's Palace-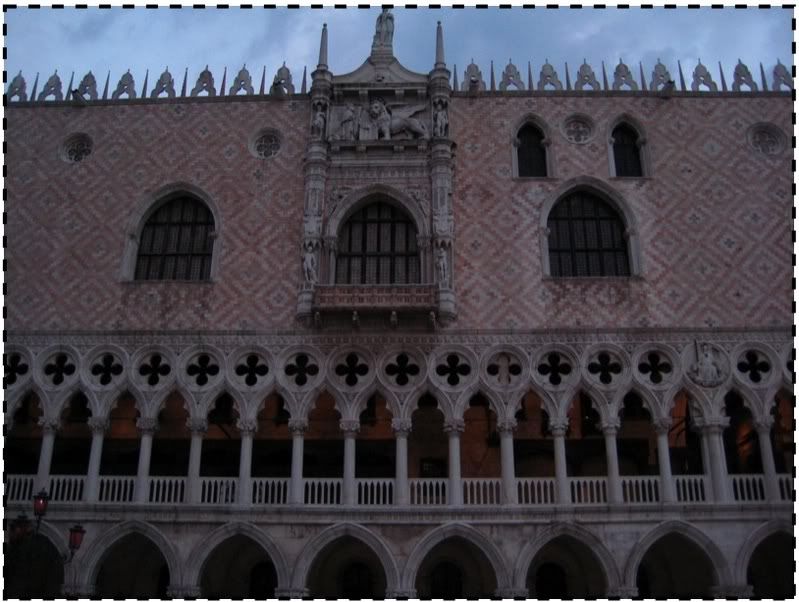 (Doge Palace, Venice)
to random street decorations and wrought iron fencing…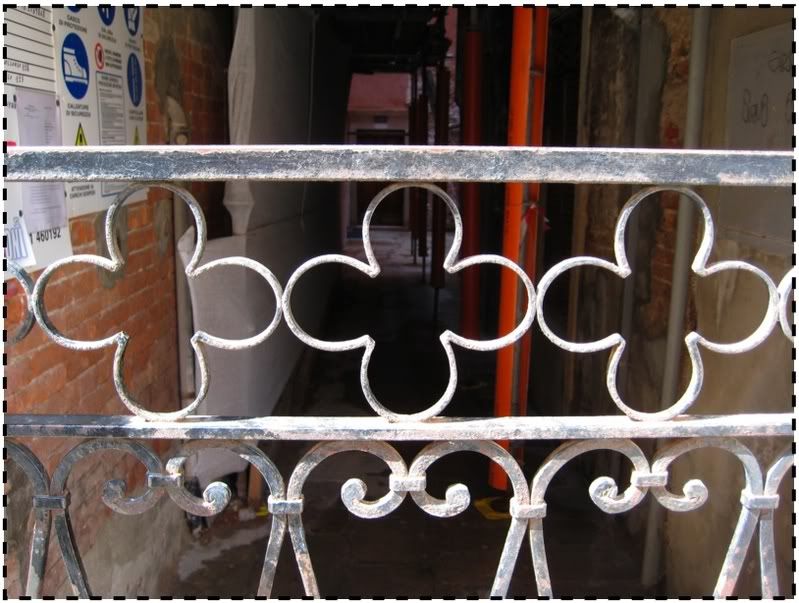 … and literally everywhere in between.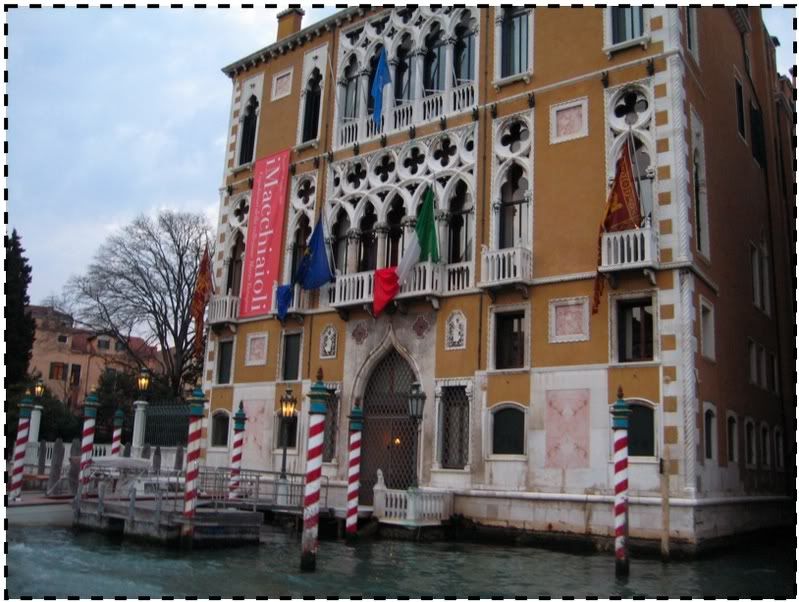 I buy a Rick Steves' guide for every trip that we take and I thought this was an interesting little snippet from his Venice book…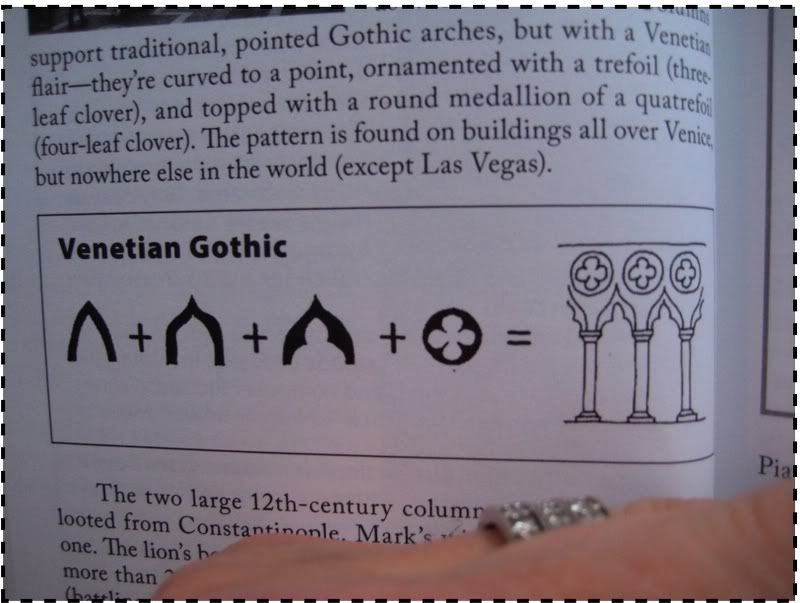 I thought it was funny that he says, "The pattern is found on buildings all over Venice, but no where else in the world (except Las Vegas)."  I mean, not true, obviously (I've seen this pattern all throughout Europe- from the Notre Dame to the mosaic floor of the Vatican)- but funny.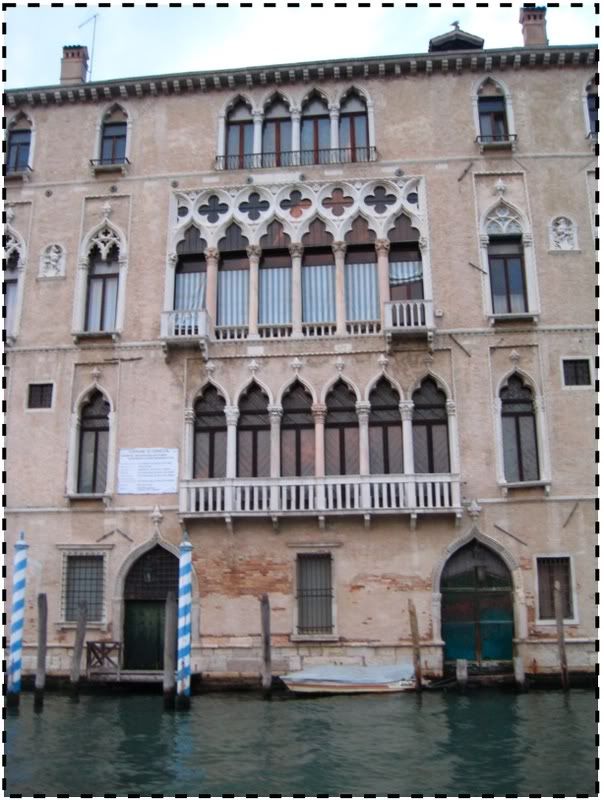 It's fascinating that travel is such an important element of Louis Vuitton's history.  Louis Vuitton will do almost anything, when it comes to custom design of trunks- as long as the function of the piece involves movement- getting something or someone from here to there.  So, it's interesting to me that at its core- even the inspiration behind the design elements of the Louis Vuitton monogram is so apparent as you travel.