Did you know? Louis Vuitton's Trompe L'oeil
Some of you know that Ben (my bro-in-law and partner here) speaks fluent French. He lived in Paris for a couple of years, and this comes in really handy around the office! Apparently Trompe L'oeil in French means- a trick of the eye.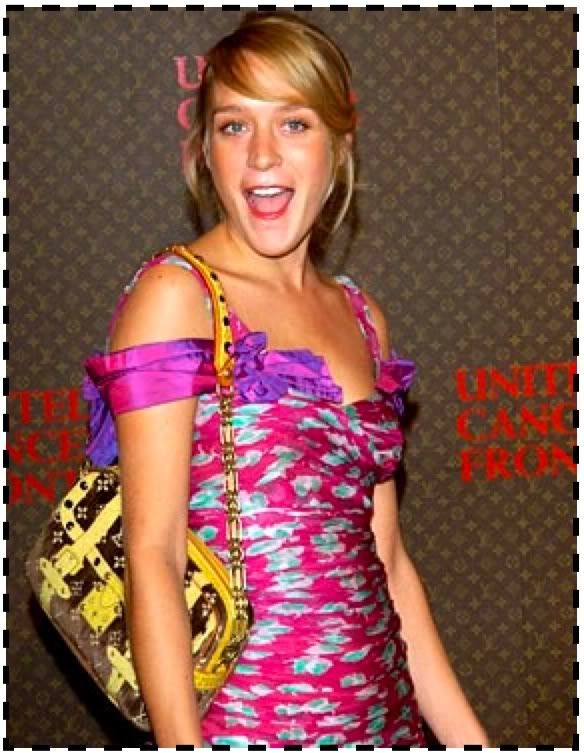 You've probably seen Louis Vuitton's Trompe L'oeil line before (that's Chloë Sevigny above wearing the LV Trompe Trocadero). But did you know where it got it's name?
This is actually an age old technique where realistic imagery creates the optical illusion that a two dimensional piece of art or architecture contains 3D elements that do not really exist.
For example: We went skiing in Garmish, Germany and there were MANY houses that were quite plain- but they had elements painted on them that made the architecture look more interesting than it was: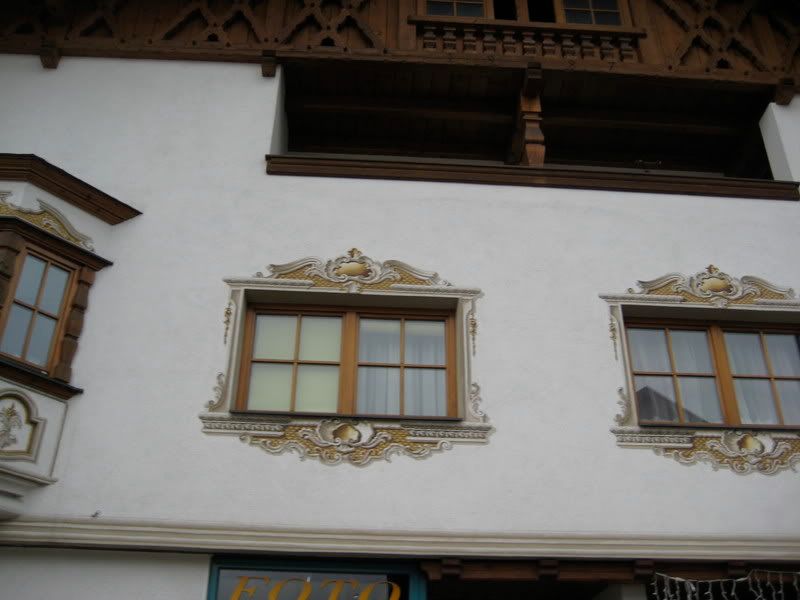 (these were just square windows- no borders or treatments at all… but with trompe l'oeil)
Take a look at this fabulous example from Andrea Pozzo… a late 1600's painter. Here is the ceiling that he painted for the Jesuit Church in Vienna: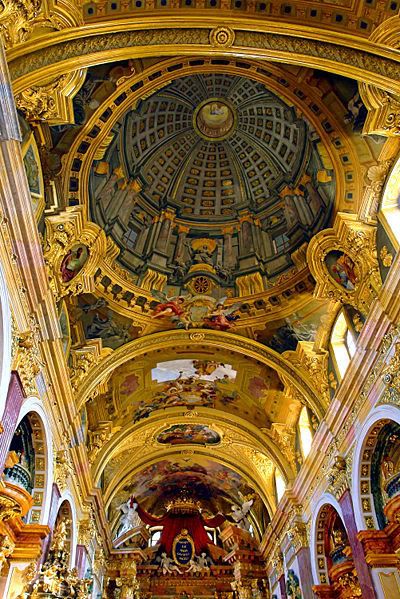 (The illusory effect of Trompe L'oeil makes this only slightly coved ceiling appear totally domed!)
This technique is just brilliant and so fun to see! Louis Vuitton uses these elements in the Trompe line… they have details that make the bags look like they have features that are purely design.
Why not own your own bit of Trompe L'oeil art?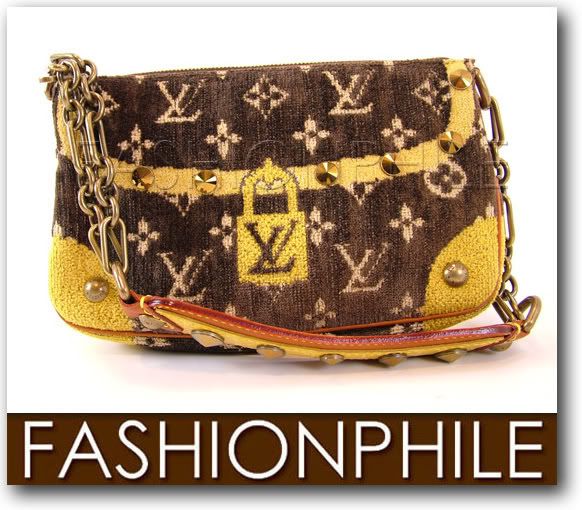 We here at FASHIONPHILE have a fabulous little authentic pre-owned Louis Vuitton Trompe L'oeil Pochette listed right now on eBay! It's discontinued… and was a limited edition piece, so you can't find it in the boutique anymore! Come take a look!